Selected Materials from the Library of the Ancient One
Jeanne and Darwin Shaw
DVD Documentary
Nothing Fades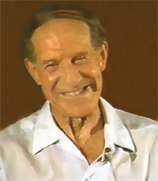 Nothing Fades Audio Library
Nothing Fades
Jeanne and Darwin Shaw
1986
1 hr 20 Minutes

Los Angeles
Meher Baba Center in West Los Angeles

Jeanne and Darwin Shaw share their stories and experiences with Meher Baba. The title of this DVD "Nothing Fades" refers to Darwin's comment that his memories of Baba don't fade. Darwin's experiences with Baba were so meaningful that after watching this video, you will understand why memories of Baba do not fade. Here are some of Darwin's comments:

When you come to Christ, there is a deep humility that sweeps over you and calms the heart and one begins to become awake.

Baba said "Those that are united in love are always in spirit and they know no separation."
During the 3 incredible weeks, Darwin experienced the power of Baba's love and light that swept his blockage away.

When we are open to Baba's divine current, the mind slows but the forces of the heart also slows. Why? Baba reverses the current. Normally the heart takes in love. The heart center remains open by giving love.

Darwin experienced some veils dropping off and saw Baba as infinite light and love.Jeanne Shaw's stories are also vibrant and engaging. In her first meeting with Baba, she felt a let-down because she was looking for someone big and radiant. Instead Baba was small, wore a hat and an overcoat. Her second meeting was in a private interview and Baba looked very different. Baba seemed to be floating, radiant with long hair, and dressed in white. She saw only Baba and she felt He was her real Father. Of interest to Meher Mount historians is Jeanne's account of why Baba sat beneath the oak tree. Jeanne was away from Baba and said "I wish Baba would sit underneath that tree." To her surprise Baba went and sat beneath the oak tree. This experience gave Jeanne the confidence that Baba is always with her.I was told that you get a little drunk in Baba's love being at a Darwin Shaw talk. I cannot tell you not to drive after watching this video but Darwin's love for Baba is infectious.

Kanji Miyao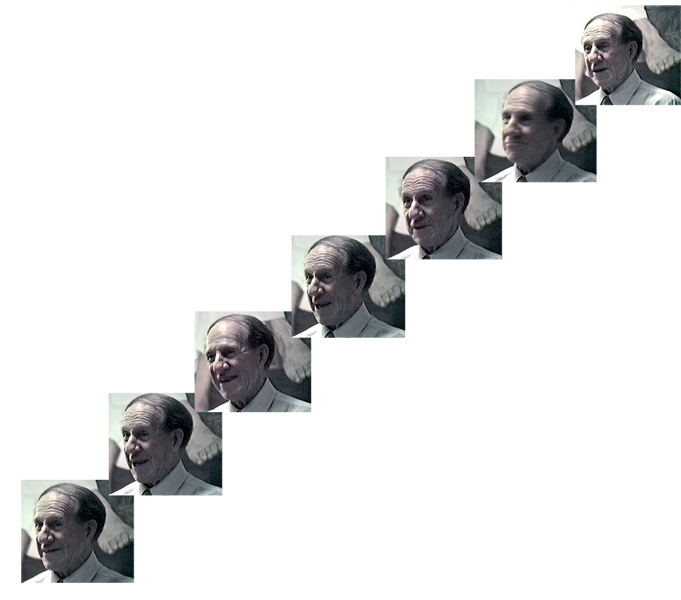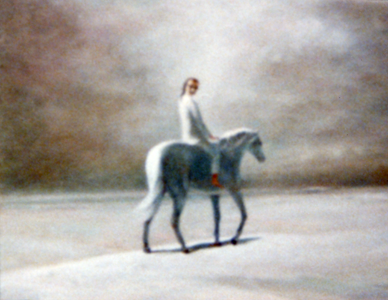 A Marguerite Poley Painting